October 2022
For the last two years I have devoted a lot of time reading, studying and reflecting on what this chapter of my life should be, could be.  I know my calling is to help others feel more fulfilled in their own lives.  I believe it is what I was placed here to do.  I asked the question "How should I communicate with more people and offer them assistance?"
Having many tools at my disposal to "read" (intuit) including tarot cards and charms I reached into my charm bag and randomly drew the following three charms: frog, tent, and eagle.  As a basic reading the answer is there: in order to soar like an eagle (more fulfillment in life) I need to take a leap of faith (frog) that by telling people what I do, by coming out of the tent (hiding, seclusion) to the community more that I will indeed reach more people to help.
The tools I use provide information that I interpret and share with them individually.  The information provides insight, not destiny.  
March 11, 2021
The last time I wrote a blog for my card reading site was last February, 2020.  At the time, the world was different.  My husband Ben and I were in Florida visiting my brother and his wife.  We had no idea that a pandemic was imminent that would undeniably impact us all.  For too many, the impact has been profound and permanent.  Many of us wish we could request (and receive) a do-over. 
I chose this photo of storks that I took yesterday to include here.  Storks represent transitions, change, moving forward. 
As we move forward in a new normal for 2021 may each of us experience some level of healing and allow us to hope again.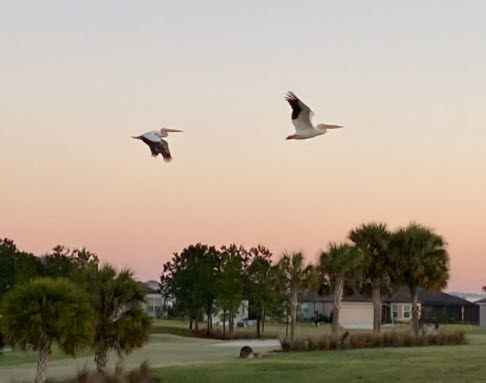 Sorry, we couldn't find any posts. Please try a different search.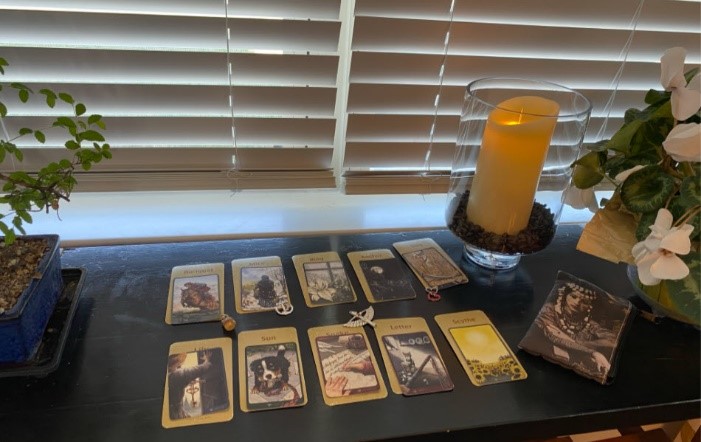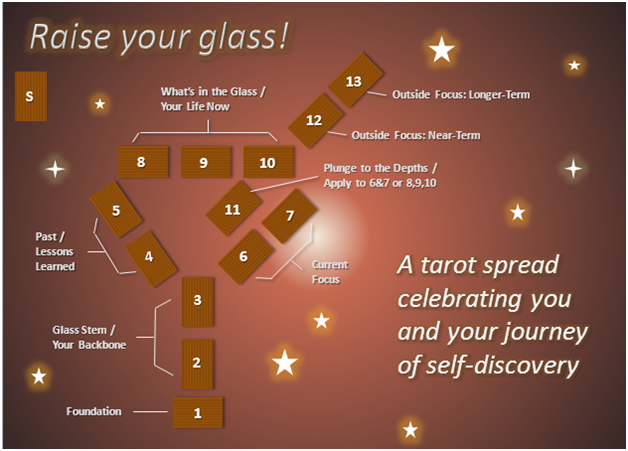 A Tarot reading celebrating you!
"Raise Your Glass" is a custom reading layout (or spread) I developed for card readers, or for self-readers. The recorded episode with Donnaleigh can be heard here, as well as my handout with photos and text Donnaleigh's Tarot & Lenormand - Dale (divinewhispers.net)
Crossroads: Time To Make a Decision
Symbols are everywhere.  The two cards on the right represent Lenormand cards representing Crossroads.  They are sometimes referred to as pathways.  This card is rich in meaning and can include something as simple as an actual road trip.  For me, on this day, it represents facing a decision to move forward one way or another, facing opportunities, options, (sometimes more than 2), and making a decision for how to proceed.
When I walked out the door with Jack (our Golden Retriever) I saw this crossroad symbol in the sky above my house.  It was time for me to look at my options for moving forward: making a decision, choosing a path.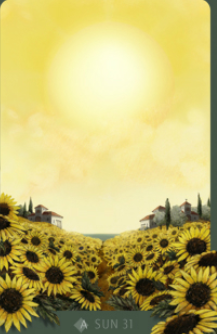 Choosing a New Path Can Cover a Gamut of Topics
Relationships, where to live, work, retirement, hobbies, vacations.  Is it the right time to buy or refinance the house?  Look for a new job?
What decision lies ahead for you?
I pulled a card to accompany the crossroads and got the Sun.  It will be a successful decision.